HELP #STAMPOUTSTIGMA BY SHARING THIS ARTICLE
---
Adderall Addiction and Treatment Methods
If you have questions about admissions, call 1-800-270-1389 or send us a message.
Adderall is a highly addictive prescription stimulant with effects similar to meth. Although not everyone who uses Adderall* will develop an addiction, people regularly taking Adderall at prescribed or unprescribed doses are at a high risk of becoming addicted. Over time, those habitually using Adderall develop a tolerance to the drug and are unable to function normally without it.
*Atteral, Atterol, Aderol, Aderall and Aderal are common misspellings for this stimulant prescription medicine.
How Does Adderall Work?
Adderall works by increasing dopamine and norepinephrine levels in the central nervous system. Norepinephrine affects how the brain responds to events, particularly how it pays attention and the speed at which it reacts to outside stimuli. Dopamine, the body's "feel good" chemical, creates a rewarding effect. Although dopamine occurs naturally, drugs like Adderall produce unnaturally high levels of it. This can cause users to come back for more.
The brain of an addicted person is dependent on Adderall to stimulate alertness and productivity. Without Adderall, addicted people often feel tired and mentally foggy. These are symptoms of Adderall withdrawal, a strong sign of an addiction.
Common signs of an Adderall addiction include:
Needing larger doses to feel the drug's effects
Wanting to cut down on use but not having the ability to do so
Taking the drug despite knowledge of the harm it's causing
Not being able to finish work without Adderall
Spending a lot of time and money getting, using, and recovering from the drug
Being unable to feel alert without the drug
Neglecting other normal or important activities in favor of using Adderall
Suffering withdrawal symptoms when not using Adderall
No one intends on becoming addicted to Adderall. Usually, the problem starts as a way of increasing productivity on a stressful day at work or to study for an important test. Some people even fake the symptoms of attention deficit hyperactivity disorder (ADHD) to get their own prescription for the drug.
This is how many people eventually become addicted to Adderall and soon prioritize the drug over everything else.
The withdrawal symptoms caused by Adderall addiction makes it hard for users to quit on their own. These withdrawal symptoms can seem unbearable for some. Getting the help of a therapist or treatment center like 1 Method increases the chances of successfully quitting.
Adderall Dependence Vs. Addiction
An Adderall dependence is a natural, expected physiological response to the drug. The individual has a physical dependence due to the interaction of the chemicals in the body (even if taken as prescribed) but not a psychological dependence where they are abusing the medication to reach a "high." They may require assistance from their doctor to get off the medication due to the way the chemicals affect the brain; however they are not mentally obsessing or craving Adderall.
An Adderall addiction refers to a person's physical and/or psychological reliance on Adderall along with a specific set of behaviors. These individuals are usually unable to cope when they stop taking Adderall and will go to any length to obtain more of the medication. Use of the drug becomes the main priority of the individual. They often run out of their prescription early due to taking more than prescribed, leaving them in withdrawal from the substance, which results in going to any length to obtain more of the substance. Obsessive thoughts about Adderall and cravings are also an indicator of addictive behavior.
What is Adderall?
Adderall, a potent central nervous system (CNS) stimulant, is the most commonly prescribed amphetamine. It is a schedule II controlled substance because of its strong addictive potential.
Doctors typically prescribe Adderall to treat narcolepsy and ADHD. While it decreases fatigue in narcoleptic patients, it has the opposite effect in those with ADHD.
Adderall comes as a tablet to be ingested orally with doses ranging from 5 to 30 milligrams. Some people looking for immediate effects may crush up their tablets and snort Adderall. Street names for Adderall include speed, uppers, black beauties, Addys and pep pills.
Signs of Adderall Abuse
Adderall is a potent stimulant, and it can be hard to recognize when someone is abusing the drug. People often abuse Adderall to enhance alertness and productivity. They are often motivated individuals that don't look like a stereotypical drug user. Most often, those who abuse Adderall are students and young professionals.
Telltale signs of Adderall abuse may include:
Being overly talkative
Loss of appetite
Unusual excitability
Social withdrawal
Financial troubles
Aggression
Sleeping for long periods of time
Secretive behavior
Exhaustion
Excessive weight loss
Memory loss
Incomplete thoughts
Relationship problems
Decline in personal hygiene
Frequently taking pills
Financial difficulties
Overworking or over-concentrating
Running out of prescriptions early
Disorientation
Mania
Impulsive behaviors
Dangers and Side Effects of Adderall (Prescription Amphetamines)
Many people who abuse Adderall wrongly assume the drug is safe because it comes from a doctor. Adderall is prescribed to people, including children, with attention deficit hyperactivity disorder (ADHD). This leads some people to think the drug is safe because children take it.
In reality, Adderall is a strong stimulant that can lead to serious — and potentially deadly — side effects. Overdose is one of the worst side effects of Adderall abuse, which can lead to heart attack, stroke and liver failure. Taking Adderall with other substances, such as alcohol, heighten the risk of a fatal overdose.
In 2005, the Canadian government banned sales of Adderall XR (the time-released version of the drug) due to 20 deaths associated with the drug.
Adderall can also cause physical changes in the brain's neurocircuitry. This can lead to altered behaviors and the development of mental disorders like depression. Some Adderall addicts become suicidal after taking the drug for a prolonged period of time.
Some drug users have even injected Adderall in an attempt to achieve a better "high" by delivering the drug directly into the bloodstream. Injecting the drug may provide a more intense high, but it is also a fast track to a fatal overdose. Athletes taking Adderall have died because their increased blood pressure leads to heat stroke and cardiac arrest. Amphetamines, including Adderall, have been banned by the International Olympic Committee since 1968, due in part to the dangers of these drugs.
Some of the side effects of Adderall abuse may include:
Convulsions
Paranoia
Irregular heartbeat
Loss of appetite
Nausea
Insomnia
Hallucinations
Sexual dysfunction
Depression
Anxiety
Dry mouth
Lack or loss of strength
Weight loss
Constipation
False sense of well-being
Frequent urge to urinate
Headache
Dizziness
Lower back or side pain
Twitching
Seizures
Peeling skin
Snorting Adderall
Snorting Adderall is common among users looking for immediate effects. They crush up their pills into a fine powder, sniffing Adderall into their sinus cavity. This often leads to a more intense high, but snorting Adderall comes with its own side effects.
Snorting pills cause destruction of the nasal and sinus cavities. The longer someone continues taking Adderall in this way, the more damage that can be done. Snorting also amplifies other Adderall side effects such as irregular heartbeat. Those snorting Adderall also have a heightened risk of overdose.
Recognizing an Adderall Addiction
Prescriptions written for Adderall increased by nearly fivefold from 2002 to 2012, making it easier for people to get the drug from a friend or family member. Compared to that of other drugs, use of Adderall is rarely stigmatized; as such, many people don't recognize when a loved one has a problem. People addicted to Adderall have even been known to fake the symptoms of ADHD to get their own prescription.
Not everyone who abuses Adderall has an addiction. Although it is a slippery slope, simply taking an Adderall from time to time to stay awake or increase productivity is not the same as needing the drug to function. The key to recognizing an Adderall addiction is spotting certain behaviors. Those who are addicted to Adderall prioritize using and obtaining the drug over all else because they can't function without it. Addicted people have trouble controlling how much Adderall they take and may start ignoring important social or familial obligations.
Intervention and Next Steps
Interventions are a good way for friends and family to persuade an addicted person to get help.
The most important aspect of an intervention is for loved one's to explain that they care about and want to help the addicted person.
Staging an intervention for someone who has an Adderall problem may seem like a drastic approach for some. Yet, it could save their life as some people addicted to Adderall don't realize they have a problem.
Adderall users are also likely to start abusing other drugs like cocaine and meth. If it turns out your loved one has a polydrug addiction, it's imperative to get them into treatment as soon as possible.
Interventions are carefully planned meetings between loved ones and the addicted individual. An intervention specialist can help you find the right words to say and outline consequences if the addict doesn't accept treatment. Because people addicted to Adderall can become violent or self-destructive, it's important to plan for a worst-case scenario.
Withdrawal and Treatment
The withdrawal symptoms of Adderall withdrawal can make it hard for users to quit on their own. If someone addicted to Adderall quits "cold turkey," they will experience effects that are essentially the opposite of the drug's effects. These symptoms can include fatigue, loss of concentration and an unusually slow heartbeat.
There are many treatments for people addicted to Adderall. Inpatient or residential rehab is often the best option for those with longer histories of Adderall abuse because treatment takes place in a setting free of temptation. Cognitive behavioral therapy (CBT) and 12-step meetings can also help. There are many program options at 1 Method to find effective care for an Adderall problem.
Learn More
Continue exploring our programs by reading through our site. Call us with any questions or send us a message. We're here for you anytime.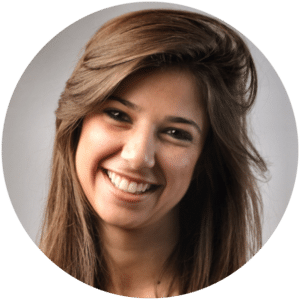 Tabytha Dyne is a professional in both the mental health and drug and alcohol recovery field. She has worked extensively in both the public and private sectors and has given many presentations on the subject of alcohol and substance abuse. She has worked for the past 10 years providing direct service education for individuals impacted by SUD and behavioral health issues.