HELP #STAMPOUTSTIGMA BY SHARING THIS ARTICLE
---
A Unique Approach to Treatment for Addiction, Dual Diagnosis, and Mental Illness
1 Method Center is known for innovation in the field of substance abuse and dual diagnosis treatment. Alongside our advanced neuroscience-based Health and Fitness Program, we also offer numerous experiential activities that are designed to create a unique treatment experience that is unlike any other program in Southern California. To understand how these two modalities work in harmony with our individualized clinical approach, it's important to first learn more about experiential treatment and therapy.
What is Experiential Treatment?
An experiential treatment program is one that emphasizes stimulating experiences such as snowboarding/skiing, fishing expeditions, back-country hiking, camping, white water rafting, horseback riding, or other outdoor activities while conducting the activities in the context of the therapeutic process. Some experiential programs are designed to address the specific needs of young adults because they often feel confined and restless in a more clinical environment. However, the 1 Method Center experiential program is designed based on the needs of the current milieu. In other words, we offer a range of processes and design our outings and activities based on the passions and interests of our current clients.
Active Therapy as Intervention for SUD, Dual Diagnosis, and Mental Health Problems
The philosophy behind experiential treatment is that many people will respond better to therapy when they are active and immersed in something that requires concentration and physical effort. For example, when they are preparing for a back country hike, planning the route, discussing the trek, and stocking their backpack, they are also experiencing a range of emotions and feelings. Because these activities are coordinated and facilitated by 1 Method Center therapists, counselors, psychologists, etc., they are also able to process these feelings and emotions in the context of an active therapy session. This is particularly effective for individuals who are suffering from dual diagnosis, or a co-occurring disorder concurrently with a substance abuse issue. In these settings, our clinical team, who also accompany the clients on all experiential activities, help them to work through frustration, adversity, and inexperience, in order to provide solutions, while also encouraging the vibrancy and excitement that accompanies active therapy and experiential treatment. Our clients inevitably connect the dots between the experiential activities and how their responses and feelings correlate to other periods or events in their lives.
1MC: Our Experiential Programs
You would think that in Los Angeles, there are limited opportunities to engage in experiential treatment. But in fact, we go on numerous outings in the greater Los Angeles area and beyond. With trips to Mammoth Mountain, Lake Arrowhead, and the lower Sierra Nevada range, our clients rave about the active therapy approach we take at 1 Method Center.
We have multiple off-road vehicles that are used to transport clients into the mountains and through the desert to quiet camping and fishing sites all around Southern California. And all of the experiential programs are included in our program fees. Coupled with our Health and Fitness Program and individualized clinical approach, it's no wonder 1 Method Center has been hailed as the "leading privately-held therapeutic experience in Southern California."
If you would like to learn more about 1 Method Center call 1 (800)270-1389. Our program is designed to exceed your expectations, and experiential treatment is just one of the ways we accomplish just that.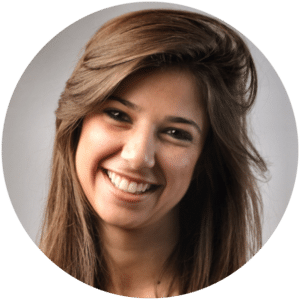 Tabytha Dyne is a professional in both the mental health and drug and alcohol recovery field. She has worked extensively in both the public and private sectors and has given many presentations on the subject of alcohol and substance abuse. She has worked for the past 10 years providing direct service education for individuals impacted by SUD and behavioral health issues.