If you are interested in getting treatment in southern California, and have a active health insurance policy, then an insurance covered drug rehab center in Los Angeles is a great place to find quality addiction treatment. Whether you are looking for a medical detox program, a sober living home, an inpatient drug rehab, an outpatient alcoholism treatment program or simply just need one on one counseling/therapy, many Los Angeles drug rehabs provide top-notch care and are often in-network with many health insurance policies. And some of the drug treatment programs that are not "in-network" with private health insurance companies, do still accept insurance coverage for drug rehabilitation on an out-of-network basis.
1 Method Center is the leading privately-held therapeutic experience in Southern California. We offer specialized treatment for addiction and co-occurring disorders. If you would like to learn about our many drug rehab programs and treatment options, contact us at 1 (800) 270-1389.
How to Find the Right Drug Rehab
Getting into a Los Angeles drug rehab center is as simple as locating the facility that offers all that you are looking for in a treatment center, that also offers safe and effective recovery protocols for addiction and co-occurring disorders treatment. Typically, the application process begins by visiting an addiction treatment website, then making a phone call or sending an email. You really should contact the Los Angeles drug rehab center that interests you the most and then ask a few simple questions: Do they offer medical drug and alcohol detox? Do they provide inpatient, residential, or outpatient treatment services? What sorts of aftercare services do they offer? Do they take your specific insurance plan? Do they have a waiting list?
Once you've done that, you should ask for a tour of the facility or an in-person meeting with a therapist to discuss your alcohol, drug, and/or mental health history and what your goals and needs are for treatment. If you have co-morbid (co-occurring) medical and/or mental health disorders, specific food allergies or other issues that will require special accommodation, you should bring that all up during this interview to make sure that the drug rehab center can address and cater to your needs.
Paying for Drug Rehab with Insurance
Paying for a Los Angeles drug rehab center with your insurance starts much like getting into any Los Angeles drug rehab center if you're paying privately: with a phone call. Try starting with the questions listed above: Do you take my insurance? Then follow it up with specifics. Find out if your insurance covers all of the cost of treatment or just a portion of the costs. For example, some of the "high-end" Malibu drug rehabs say they take insurance, but require a large dollar amount to offset the amount the insurance will cover for your rehab experience.
If you don't have any health insurance, or if they don't accept your insurance or if your provider only covers part of the cost, ask about other drug rehab options in the greater Los Angeles area. Be sure to ask whether they offer a sliding scale for lower income applicants? Find out if there are any payment plans or financing options available? Do they provide scholarships? Sometimes, finding a way to pay for your Los Angeles drug rehab center is just a matter of looking for resources.
How to Verify Insurance Benefits
If you, or your loved one, have a private insurance policy, please go to the Insurance Verification page so that we can verify your benefits and give you a list of options to begin the process of finding treatment that will accept your insurance.
Different rehab centers accept different insurances and different insurance plans cover different percentages of your stay. This can all be confusing and frustrating when searching for a rehab center for yourself or a loved one. Fortunately, 1 Method Center will do all the leg work for you. Once we're able to verify your benefits we will find the best rehab option to reduce out of pocket expenses without giving up the quality care that one expects and needs.
Some of the insurance providers we work with include:
Aetna
Anthem
Blue Cross
Blue Shield
Cigna
Director's Guild
Healthnet
Humana
Magellan
Pacificare
Priority Health
Union Pacific Railroad
United Health
United Teacher Association
Western National
Please note that the above list of rehab insurance providers is in no way exhaustive. If you don't see your insurance provider on the list that does not mean we cannot help you. Simply give us a call at 1 (800) 270-1389 so that we can find a solution that will work for you.
Alternatively, you can enter your insurance information online to verify benefits and a counselor will contact you to discuss your viable options. The verification form is located on the Insurance Verification Page.
1 Method Center: Los Angeles Drug Rehab
At 1 Method Center, we offer a residential drug rehab program for those who are ready to break free from addiction and co-occurring disorders. If you would like to learn how 1 Method Center can help you, call us at 1 (800) 270-1389. You can set up a tour, make an appointment with a therapist to ask questions or simply request an application for enrollment. You don't have to let addiction control another day of your life – Call us today!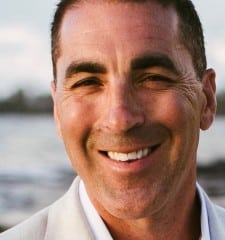 Cassidy Cousens is the founder of 1 Method Center. He's worked in behavioral health treatment for over 20 years. Cassidy specializes in the Integrated Model of Care and is widely viewed as an expert in behavioral health. To talk with Cassidy call 1-310-254-9479.