Have you every wondered why most rehabs say they are "individualized" but offer the majority of their treatment in the form of group therapy?
---
Fortunately, 1 Method Center is not a typical drug rehab. We have distinguished ourselves by creating an environment that is not focused merely on group therapy. Instead, we offer you a more individualized treatment approach centered on a personal treatment plan that's rooted in one on one care.
---
How We Develop Your Personal Treatment Plan
We have over 15 years of experience developing unique and effective personal treatment plans for individuals experiencing addiction(s) and co-occurring disorders.
There are five steps involved in designing this plan.

Consultation
The first step is to complete a free, no obligation preadmission assessment. This consultation helps us to better understand your needs and treatment preferences.

Design
Our team of clinicians and doctors will discuss your case and then collaboratively develop your personal treatment plan.

Client Review
Once we have designed your personal treatment plan we review it with you to ensure you're on board with the treatments.

Enrollment
When you arrive, we are already prepared to initiate your customized plan for care. Unlike traditional programs, we can begin helping you right away.

Fine-Tuning
As your treatment progresses we will make adjustments and fine-tune your plan to ensure you achieve your recovery goals.
Complete Your Preadmission Assessment
As we've mentioned, the treatment process at 1 Method Center begins prior to admission. When you call us we will conduct a preadmission assessment to learn more about your unique situation, identify your clinical/medical needs, and learn more about your preferences for treatment. From this assessment we carefully design your personal treatment plan. In this way, once you arrive, we're already prepared to employ a customized program that includes advanced medical treatments, one on one therapies, holistic measures and a specialized Health and Fitness program.
To learn more about what your treatment at 1 Method Center will include call 1 (800) 270-1389 to complete your free preadmission assessment today.
Did You Know?
Group-Based Treatment
In most traditional rehabs a personal treatment plan is anything but personal. That's because in these settings the majority of your treatment will take place in groups. Group therapy is an important clinical tool, but when it's used as the primary tool, it proves to be very ineffective for treating addiction and co-occurring disorders. In fact, upwards of 60% (National Institute on Drug Abuse) of those who attend treatment relapse after completing a traditional drug rehab program. This high failure rate has been directly attributed to the indirect and impersonal nature of the therapeutic process in group-based treatment settings. In other words, when traditional rehab programs fill your day with low-cost group therapy, your time may be occupied, but there is actually very little productive treatment taking place.
Individual Therapy
Individual therapy, and other forms of one on one care are the critical ingredients in an effective and more personalized treatment approach for addiction and co-occurring disorders (National Institute on Drug Abuse). This is because one on one therapeutic techniques allow you to address your unique issues in a truly productive and individualized way. However, each individual modality still needs to be carefully monitored with ongoing evaluations in order to determine that particular treatments efficacy. To ensure this is taking place and that the individual treatment methods are working to maximum potential, the entire process must be guided by a personal treatment plan.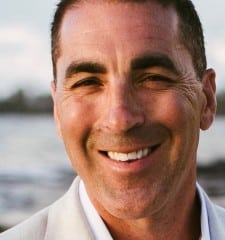 Cassidy Cousens is the founder of 1 Method Center. He's worked in behavioral health treatment for over 20 years. Cassidy specializes in the Integrated Model of Care and is widely viewed as an expert in behavioral health. To talk with Cassidy call 1-310-254-9479.