Addiction is a serious problem that brings ruin to the lives of everyone it touches. Untreated, it can even be fatal. But total destruction doesn't have to be inevitable. There is hope. Our specialized residential treatment program can be the key that unlocks your true potential, and allows you to experience a complete and total recovery.
What Does the Process Look Like?
From the moment you call 1 Method Center, you'll be welcomed like part of our family. It starts with a confidential consultation, where we'll discuss and evaluate the nature of your problems. If our program will be a good fit, then we'll help you make all the proper arrangements for admission.
Once at the treatment center, you'll discover an environment of care, dignity, and support. The first stage is usually a safe, comfortable medical detox. Once you have been gently weaned off alcohol, drugs, or prescription medications, you'll integrate into a highly individualized, therapeutic process that centers on you, and you alone. We don't fill your day with low-cost group therapy, but rather, the majority of your treatment will take place one on one. You'll work with a dedicated therapist who will help you uncover and heal the root causes of your addiction. And an entire treatment team of experts will fill in the gaps through the implementation of a totally customized individual treatment plan. We'll provide you with the tools to cope successfully with life, and show you how practice skills that will enable you to never have to use again.
When you are ready to leave treatment, or step down to a lower level of care and resume a drug-free life outside of treatment, we will work with you to create a complete aftercare program, incorporating all the treatments that helped you recover in the treatment center and which need to be continued outside the treatment center. Remember, recovery doesn't "end" when you leave treatment. This is a lifestyle change that will be part of the rest of your life. We are with you until you no longer need us to maintain your recovery on your own.
Dual Diagnosis and Treatment
Addiction and co-occurring disorders often go hand-in-hand. Many people that exhibit signs of substance abuse, will also simultaneously exhibit signs of mental illness. This is referred to as having a "dual diagnosis." In some situations these co-occurring mental health issues may actually be the primary cause of the addiction in the first place. In other circumstances, the signs of dual diagnosis are merely a bi-product of the addiction, in that addict is altering their brain chemistry to such a degree that mental instability is occurring. Regardless of your circumstances, 1 Method Center offers a cutting edge, evidence-based, and highly individualized approach to evaluate, stabilize, and effectively treat dual diagnosis.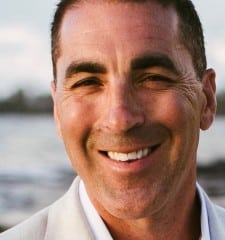 Cassidy Cousens is the founder of 1 Method Center. He's worked in behavioral health treatment for over 20 years. Cassidy specializes in the Integrated Model of Care and is widely viewed as an expert in behavioral health. To talk with Cassidy call 1-310-254-9479.