An Irish proverb says that
"When you come upon a wall, throw your hat over it, and then go get your hat."
For our founder, the spirit of this one little saying has inspired many of life's most transcendent experiences. For him, and so many of us, it's often only when we look back on our lives that we realize it's the obstacles we've encountered and overcome that have nourished our most cherished awakenings.
People who are drawn to us see beyond the walls of addiction to the possibilities on the other side. They understand the essence of our founder's philosophy. And with this inspiration we help them over the wall and guide them towards a fuller and more meaningful life.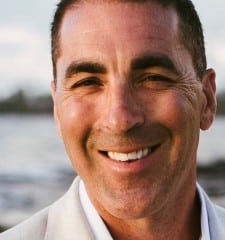 Cassidy Cousens, CCDC
Founder
Cassidy Cousens, CCDC, is the founder and executive director of 1 Method Center, a program that provides highly effective, individualized treatment for addiction and co-occurring disorders. He specializes in the Integrated Model of Care (IMC), the clinical foundation of our unique approach.
Our founder has worked in the field of substance abuse and co-occurring disorders for 18 years as a counselor, interventionist, advocate, trainer, program director, and facility owner. He regularly liaisons with the California State Assembly and Senate to help ensure legislative compliance with federal protections for people with disabilities, specifically those affected by addiction and mental illness. He also works on the national level to reduce stigma towards these populations and raise awareness about the prevalence of substance abuse and mental illness in the United States, with educational outreach regarding the efficacy and benefits of treatment.
Cassidy has devoted his entire career to helping individuals and their families to recover and heal from substance abuse and co-occurring disorders. He is widely considered one of the most knowledgeable people in the field and viewed as one of the most "hands on" owners in the industry. He is passionate about recovery, always available, and works daily on the front lines to help people realize their true potential as human beings.
1 Method Center does not engage in any form of misleading or deceptive practices in its online marketing, public relations, advertising, or collateral promotional materials. Further, we do not participate as advertisers on "funnel" websites, bogus treatment directory sites, or so-called "rehab reviews" which misrepresent their objectivity to users or readers.

1 Method Center does not make or receive any financial payment or remuneration for client referrals. Further, 1 Method Center does not support or refer to any other programs which engage in these practices.

We encourage clients, families and referents to visit us in person in order to see our facilities up close and to experience the vitality and spirit of our program for themselves. Simply put: The closer you look, the better we look.

We do not admit clients who are not clinically appropriate for our milieu. We recognize the limitations of our model of care and we consistently refer clients and families who are not appropriate to other programs.

We openly display the costs for our programs on our website. 1 Method Center does not force people to contact us in order to get information that we believe is relevant to the research process and that should be easily accessible.

We do not believe in a la carte pricing, add-ons or nickel-and-diming our guarantors. Fees for services are all-inclusive and always include greater, not less, value and services than advertised.

1 Method Center believes treatment is best experienced in a culture of abundance. Good healthy food; clean and well-maintained vehicles; immaculate facilities. We treat our clients and their families with dignity and respect at all times.

At 1 Method Center, marketing is fundamentally about providing exposure for our programs and services to families, professionals, and prospective clients. We strive to accurately convey the day-to-day activities of our treatment center. We do not contrive our brand, we reveal our individualized process.

When calling 1 Method Center, prospective clients, families, and referents will always be greeted by a licensed counselor who is simply there to be of support and assistance in a time of need.

We do not attempt to convert callers to paying "customers" when they are merely calling us for help, nor do w

e operate "call centers" that are manned by aggressive sales people. Furthermore, when you do call us, we do not use your information for unwarranted future solicitation.
"Code of Ethics" adapted courtesy of Bob Ferguson, Founder – Jaywalker Lodge, and 2015 chair of Ethics Committee for the National Association of Addiction Treatment Providers (NAATP). For more information call 1-800-270-1389.
Meet the Team
The team at 1 Method Center is committed to clinical excellence and compassionate care. Our knowledgeable and experienced professionals deliver the most advanced, cutting-edge therapies and medical treatments for addiction(s) / co-occurring disorders, trauma, eating disorders, and mood and anxiety disorders.
We encourage you to pursue enrollment at 1 Method Center so that you can meet our team in person, experience the effectiveness of our individualized clinical philosophy, and discover the myriad of benefits that result from being treated at the program with one of the highest staff to client ratios in Los Angeles. We're confident that once you do, you'll understand why we have been heralded as the leading privately-held therapeutic experience in Southern California.
Edward Riceberg, M.D.
Detoxification Services
Robert Saltzman, M.D.
Detoxification Services
Rodney Collins, Psychiatrist
Detoxification Services
Yvette Holman, N.P.
Detoxification Support
Kotra Ajir, Psychiatrist
Psychiatric Services
Rodney Collins, Psychiatrist
Psychiatric Services
Gary Fisher, PsyD, CADC
Clinical Supervisor
Maia Fohrman, ACSW
Clinical Director
Brooke Gilbertsen, PsyD.
Individual Sessions
Ashley Aiken, CADC
Counselor
Mike Endes, MFTi
Individual Sessions
Cassidy Cousens, CCDC
Individual Sessions
Ryan Lichterman, CADC-II
Individual Sessions
Peter IshKhans
Meditation Sessions
Matt Duffy, ASM-CPT, FNS
Director of Health and Fitness
David Wiss, M.S., RDN, CPT
Nutritionist
Laura Varney, CSCS
Personal Trainer
Vince Peagler, CSCS
Personal Trainer
Viktor Ikani, CSCS
Personal Trainer
Shaw McPherson
Yoga Instructor
Ashley Aiken, CDAC
Residential Supervisor
Lonetta James, RADT
Resident Advisor
Darline Leslie
Resident Advisor
Frank Robinson
Resident Advisor
Melissa Branch
Resident Advisor
Kelly Winer
Resident Advisor
Evans Smith
Resident Advisor
Kat Gibbons
Resident Advisor
Marie Poole
Resident Advisor
Cedrick Alexander
Client Transportation
Dan Cronin
Legal Advocate
Marlow Markov
Legal Advocate
Damien Pruitt
Chef
Clay Sorrelli
Chef
Allison Cohen
Chef
Ryan Lichterman, CADC-II
Chief Operating Officer
Alexsa Dong, B.S.
Office Administrator 
Elissa Weisberger-Cohen
HR Consulting 
Jenna Morigi
Community Outreach
Tim Harrington
Family Coach
Hansei, LLC
Insurance Billing
We offer one of the highest staff to client treatment ratios in Los Angeles.