At 1 Method Center we provide 12 months of free post-treatment support to clients and their families. In a rehab landscape rife with false claims about program "success rates," our approach is a refreshing demonstration of our commitment to your recovery. This level of post-treatment care is unrivaled and ensures we will be with you every step of the way.
We are as just as committed to your recovery as you are. The primary goal of treatment at 1 Method Center is to help you overcome addiction and co-occurring disorders. And although the healing process begins while you're with us, it doesn't stop when you leave. We'll be here to support you every step of the way even after you complete the program.
Prior to Leaving
During the last stage of your treatment process, before returning home, you'll work with your team to identify situations and "triggers" that could potentially cause you to relapse. We'll also help you prepare for any unexpected situations that could negatively impact your sobriety. In this way, you are thoroughly coached on how to continue the healing and recovery process on the road ahead.
Aftercare Planning
Coupled with the therapeutic process that unfolds before you leave, we also develop a detailed personal aftercare plan that will guide your recovery process going forward. This plan outlines every aspect of your ongoing clinical needs, preferences, health and fitness objectives, and daily schedule after you leave treatment. With this carefully constructed clinical plan and the free support available to you here – there is really nothing that can hold you back from achieving a full and total recovery.
Going Home
Most people leave 1 Method Center to discover that life gets "really good." They talk about there being a lot of "firsts," in that they haven't done certain things clean and sober in a long time. In general, people report that they are happy, their recovery is solid, and that life feels fresh and new. But regardless of what your experience is you can be assured that we'll be here to help you every step of the way. You can always drop by, call us, or set up a session to take advantage of the free 12 months of post-treatment support that's available to you. Even if you just need a moment to collect yourself or hear a friendly voice on the other end of the line – we're always just a phone call away.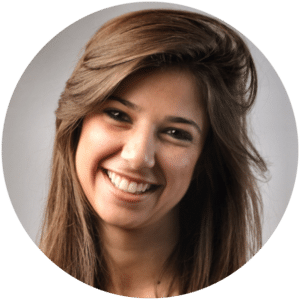 Tabytha Dyne is a professional in both the mental health and drug and alcohol recovery field. She has worked extensively in both the public and private sectors and has given many presentations on the subject of alcohol and substance abuse. She has worked for the past 10 years providing direct service education for individuals impacted by SUD and behavioral health issues.