The journey to rehab is an exhausting process. By the time you arrive the body is often bent, the spirit and mind, broken. And because effective treatment is a rigorous process, we've created a relaxing environment that provides for your every comfort. This allows you to begin to heal and meet the demands of treatment with the greatest energy and attention.
Our Commitment to Your Recovery
1 Method Center is the leading privately-held therapeutic experience in Southern California. We've designed the program to provide everything you need to recover from addiction and co-occurring disorders. Yet, this is not a hospital. Our environment feels like a high-end boutique hotel, fostering a calm, intimate atmosphere of comfort and dignity, which in turn, allows you to focus on treatment with the greatest energy and attention.
We don't believe in a punitive rehabilitation process that, "Breaks you down to build you back up." Instead, we patiently work with you one on one to help you discover and overcome the obstacles that prevent you from realizing your true potential.
Unlike most traditional treatment centers, the closer you get to our program the more attractive it appears. And once you're here, you'll certainly be glad you came.
A Typical Day
Fortunately, there is no typical day at 1 Method Center. We don't simply occupy your time by herding you in and out of group therapy. Your process actually begins prior to admission, when we begin to develop your personal treatment plan, based on your clinical needs and treatment preferences. Once you arrive, we're already prepared to implement a customized process that includes advanced medical treatments, one on one therapies, holistic measures and a tailored Health and Fitness program. As you progress in treatment, we continually adapt your personal care plan to address your ongoing and changing needs. In this way, your experience doesn't stagnate and we're able to guide you efficiently towards a full and total recovery.
Rest assured, even though the process is therapeutically intense, you'll still have plenty of time to rejuvenate and appreciate your time with us. You'll be able to enjoy the sun, swim in the pool, or just read a book under a shade tree. Needless to say, if you prefer to retire to your suite and watch a movie, use your computer, or just meditate and relax – you'll have time for all of that too.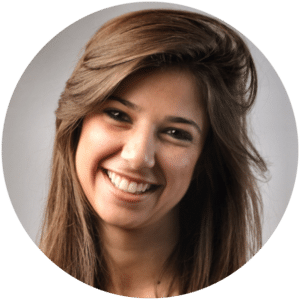 Tabytha Dyne is a professional in both the mental health and drug and alcohol recovery field. She has worked extensively in both the public and private sectors and has given many presentations on the subject of alcohol and substance abuse. She has worked for the past 10 years providing direct service education for individuals impacted by SUD and behavioral health issues.