Our program is one of the most comprehensive and sophisticated addiction and co-occurring disorders treatment centers in the nation. Yet, this is not a hospital-styled rehab. We have distinguished ourselves among other "rehabs" by creating an environment that is designed not for a group – but rather – for you.
At 1 Method Center you'll experience the therapeutic benefits of a carefully constructed personal treatment plan that is designed to provide you with everything you'll need to achieve a full recovery from addiction and co-occurring disorders. And our staff is committed to you, no matter what time of day or night, to provide expert, individual guidance every step of the way, in order to help you succeed in the program and realize your true potential.
The Top 5 Reasons People Choose 1 Method Center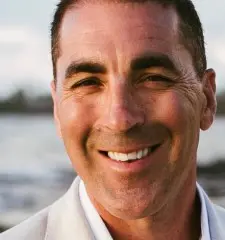 Cassidy Cousens is the founder of 1 Method Center. He's worked in behavioral health treatment for over 20 years. Cassidy specializes in the Integrated Model of Care and is widely viewed as an expert in behavioral health. To talk with Cassidy call 1-310-254-9479.