Major insurance providers will typically pay for all/some of the costs for treatment at 1 Method Center. Once you fill out the form below, we'll contact you with an explanation of the benefits available on your specific health insurance policy.We do NOT work with the following insurance plans:
EPO's
Medi-Cal
HMO's
Medicare
LA Care
Medicaid
Insurance Verification Form
INSTRUCTIONS: We advise that you fill out this section completely. Only the prompts with asterisks are required. Some insurance companies require all the information in this section for HIPPA verification purposes.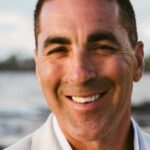 Cassidy Cousens is the founder of 1 Method Center. He's worked in SUD, co-occurring disorders, and mental health treatment for 20 years. Cassidy specializes in the integrated model of care and is widely considered an expert in behavioral health.