Addiction and Dual Diagnosis Treatment
1 Method Center offers comprehensive treatment for the following disorders:
1 Method Center is operated by some of the foremost addiction and mental health practitioners in Southern California. Our program specializes in substance abuse and specific mental health disorders.
Unlike other programs, which claim to be capable of treating every type of problem, we only treat that which were are specifically designed for, ensuring that you and your loved ones will be provided with the treatment you actually need.
In each of our programs, you'll receive highly individualized and clinically tailored treatment in a calm, intimate environment. With the highest staff-to-client ratio in Los Angeles, you can be ensured that you'll get the support you need and deserve while you're here.
During your treatment, our focus will be on the underlying cause(s) of your substance abuse and mental health problems. By helping you to understand these root causes, you'll be prepared to reclaim a place in the world and sustain not only your recovery, but a life of health and happiness.
Prior to beginning treatment at our program, we'll work with you to make sure 1 Method Center is the right place for you. This allows both us and you to know that we're capable of effectively treating your specific issues and disorders. If we think we might not be the right fit – don't worry – we'll help you find the place that is. Our ultimate goal is to help you succeed in your recovery.
If you want to know more about how we treat any of the listed disorders, don't hesitate to call. We are here to help you get started on the road to recovery today.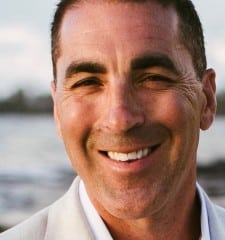 Cassidy Cousens is the founder of 1 Method Center. He's worked in behavioral health treatment for over 20 years. Cassidy specializes in the Integrated Model of Care and is widely viewed as an expert in behavioral health. To talk with Cassidy call 1-310-254-9479.