Our program is one of the most comprehensive and sophisticated addiction and co-occurring disorders treatment centers in the nation. Yet, this is not a hospital-styled rehab. We have distinguished ourselves among other treatment centers by creating an environment that is designed not for a group – but rather – for you.
Why choose 1 Method Center? The answer is simple. We are a unique and highly specialized program that will provide you with everything you need to fully recover from addiction and co-occurring disorders. Here are 8 things that set us apart from traditional rehab programs:
We offer a modest program capacity.
We provide customized clinical plans.
We effectively treat and stabilize dual diagnosis.
Our treatment is focused on the individual, not just group therapy.
We provide a unique neuroscience-based Health and Fitness program.
We provide an upscale and cost-effective 5 star therapeutic environment.
We offer 12 months of free individual and family support post-treatment.
Our program is endorsed by leaders in the field of addiction recovery.
We Offer a Different Approach to Treatment
Ultimately, enrollment in rehab should represent a demarcation point from active addiction. Unfortunately, because of the group-based, impersonal approach in traditional treatment centers, over 60% of the people who enroll in a traditional drug rehab will relapse after completing the program. But this doesn't have to be your experience. We are committed to you and want you to recover. And we'll provide you with the individualized, comprehensive treatment that you not only deserve – but that will allow you to achieve your goal.
The 1 Method Center Difference
1 Method Center provides an exclusive, highly specialized, and completely unique approach to addiction and co-occurring disorders treatment. Unlike most traditional group-based programs, we offer a more effective, individualized, and cutting edge therapeutic experience that is 100% customized, rooted in one on one therapy, and complimented by evidence-based measures, holistic protocols and advanced medical treatments.
We don't herd you into low-cost groups to occupy your time in treatment. Rather, we make your time in treatment count. A demonstration of this commitment is that we limit our residential enrollment to only 6 people at any given time.
Coupled with this comprehensive and individualized treatment approach, we employ a highly specialized Health and Fitness program. We are the only treatment center in the nation that offers a physiological treatment protocol based in solid neuroscience, that actually heals the brain, and is designed specifically to treat the neurochemical dysfunction that results from addiction and co-occurring disorders.
Unlike other programs, we actually treat your mind, body, and spirit, in order to provide you with everything you need to achieve a full and total recovery. We are the leading privately-held therapeutic experience in Southern California for a reason. There is truly no other program quite like 1 Method Center.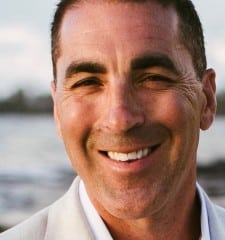 Cassidy Cousens is the founder of 1 Method Center. He's worked in behavioral health treatment for over 20 years. Cassidy specializes in the Integrated Model of Care and is widely viewed as an expert in behavioral health. To talk with Cassidy call 1-310-254-9479.